Overview
Belcampo – Overview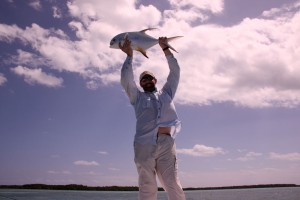 Belcampo is not your average fishing lodge. It is a luxury jungle lodge with a tremendous farm to table  culinary experience that just happens to have the best permit fishing in the world. Wow!
Punta Gorda is known as the permit capitol of the world for good reason as there are thousands of small islands and patch reefs that hold the food these fish love to eat.  Sunny weather, cloudy weather,  windy weather, there is so much terrain here that it is always possible to catch a permit on any given day. In addition to permit  they  have healthy, untouched populations of Tarpon, Bonefish and Snook. In addition to world-class fishing, the 11,000 acre Nature Preserve at Belcampo is host to numerous eco-adventures including nature trails, a river and two streams, foothills and mountains, abundant birds, colorful butterflies and exotic wildlife, old-growth Rainforest, a Mayan burial site and indigenous farming for citrus, vegetables and tropical flowers.
The trip begins with your arrival in Belize City where you will board a small airplane for the flight down to Punta Gorda in Southern Belize. Each day after that will be filled with some of the best grand slam fishing in the world in areas that are rarely fished. Belcampo is located in the undiscovered paradise of the Toledo District in southern Belize. While we offer an elegant Rainforest experience in a secluded region, we are conveniently located less than 1 hour by air from Belize City (8 flights daily) and five miles by road north of Punta Gorda Town.
Read More about this trip

The Farm – the Heart of Belcampo
Belcampo Belize is dedicated to developing lasting economic stability in Southern Belize through agriculture. Sugar Cane, Cacao and Coffee are being grown organically by local people who are paid fair wages, fed healthy meals, and treated with dignity and respect. You can feel this respect as every employee is so happy to talk about their job and give you information about the lodge.
Belcampo  grows  70% of the food they serve at the Jungle farm Restaurant. They have hundreds of acres of organic gardens, tropical fruit trees, and livestock, our day-to-day food production is a hive of activity year round. Join our farm staff for a visit to our egg mobile. Be entertained by our feasting, playful pigs. Visit our Cocktail Garden where we grow limes, coconut and pitaya.  Explore our Flavor Garden to see, taste and smell the diverse range of tropical flavors that can be custom blended during our one day chocolate courses.
Belcampo is  a unique concept in resort living . The Resort encompasses 11,000 acres nestled in coastal mountains and Rainforest along miles of the Rio Grande! The clear blue river offers swift and easy access to the Flats and Cayes of the Caribbean Sea 20 minutes downstream. Belcampo is recognized as one of the most diverse angling destinations due to our proximity to the famous fishing grounds of Punta Icacos, Wild Cane Cayes, Snake Caye, Punta Negra and the hundreds of tiny islands which encompass our world-renowned Permit Flats in addition to our numerous freshwater lagoons and rivers including Golden Stream, Deep River, Temash and Moho, all just minutes away by boat.
The main lodge is positioned near the summit of "Big Hill" for which the original farm was named. It features a reception area, restaurant, bar, reading room, fly shop, gift shop, conference room and sprawling verandas on 2 levels. Our panoramic views of the Caribbean Sea and Rainforest canopy are awe-inspiring. It is the perfect place to enjoy fish tales and stories of adventure while sipping fresh fruit drinks at our mountain-top bar and restaurant. High above the jungle while resting comfortably at the Lodge, one can look east and see Honduras and Guatemala across the Caribbean Sea or turn westward to the majestic Maya Mountains of Belize.
Lodging
Lodging and Grounds at BelCampo

Nestled in the verdant hills above the Caribbean coast of southern Belize, Belcampo Lodge Belize is a self-contained sanctuary from the everyday world. The main lodge is the communal heart of the resort, with dining and lounge areas, our lobby and rum and coffee bars, and observation decks open to stunning vistas of the coast, Maya Mountains and seemingly endless pristine rainforest. Accommodations consist of 12 individual, privately sited suites with comfortable sleeping and relaxing spaces, screened fresh-air verandas, and luxurious spa-style baths.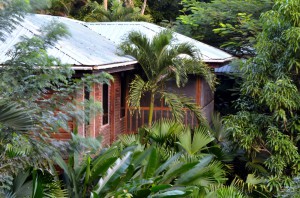 A sheltered garden path connects the main lodge to our beautifully designed spa, with a stunning pool and sundeck just outside. Beyond the pool lies a sweeping lawn where guests gather for high tea, as well as a communal fire pit – the ideal location for evening relaxation and socializing. Our 400' private tram stands ready to whisk you down to the lodge's riverside deck, where our waterfront dining area and Maya bar await. From here, you may also embark on tranquil cruises on the jungle reaches of the Rio Grande, with the Caribbean only minutes away.
The Facilites at Belcampo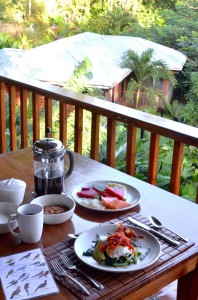 The main lodge is atop the plateau summit of "Machaca Hill" for which the original farm was named. It features a reception area, restaurant, bar, gift shop, and sprawling verandas on 2 levels. The new and improved Arbor Restaurant offers a balanced mixture of fresh, local seafood and regional cuisine with many of the herbs, vegetables and tropical fruit organically grown at Belcampo which can be served either in the dining room or on our spacious verandah.
Dining Hours
* Breakfast: served from 6:30am to 9:30am
* Lunch: served from 11:30am to 1:30pm
* Snacks: served upon request
* Dinner: Our Restaurant is opened for ours: 5:30pm – 9:00pm
Our Chef uses fresh local fruits, vegetables, meats and seafood. All of our breads and desserts are made on site, there are no processed foods, it is all organic. Please let us know if you have any food allergies or any special dietary concerns, which they will be happy to accommodate.
The Bar offers a full selection of top shelf liquors, wines and local beer. With one of the most unique blend of local fruits and spices grown right on the property.  You have to try the "Tornado" developed by one of the bartenders utilizing the ginger, lime and flavors grown less than half a mile from where you are sipping it.  Or just work down the list of incredible cocktails throughout your stay. The bar is open from 11:00am to 10:00pm.
Pool: Swimming pool sits near our garden with a view of the caribbean sea in a distance and the lush forest of the Laughing Falcon Reserve. The Ridge Suites have their own pool at the very top of the hill.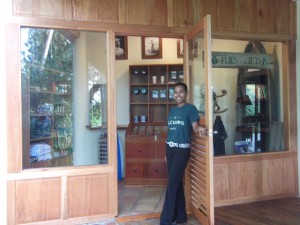 Gift Shop: Our gift shop is stocked with locally made art and crafts and the flies you need for the trip.
We are happy to tailor numerous activities to suit your interests and needs. These non-angling options include canoeing, kayaking, mountain biking, hiking, birding, fishing, swimming in either our fresh water pool or in the river or visiting our farm which utilizes both modern and Maya farming techniques. Our farm, staffed by local Maya provides for the lodge and for the community. The farm features a variety of fruit trees, vegetables, herbs and 17 cut flower blocks that have 45 species of tropical heliconias & ginger. You may also wish to enjoy one of our day tours to local villages, archeological and natural history sites. With the Caribbean Sea right at our doorstep, snorkeling can easily be arranged as well.
If too much activity builds up, relax by the pool or sit under a palapa and read a book. You've got thousands of acres of private reserve to find your spot in our tropical paradise.
The Lodging Choices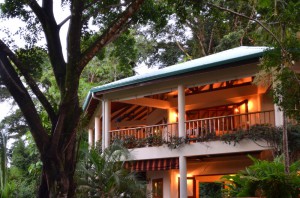 Belcampo Lodge has 16 private suites offering the best in luxury and comfort. A testament to Belize's natural beauty and craftsmanship, nearly every detail, from the woodwork to the tiles to the artwork, is sourced from local artisans. Whether you're relaxing on one of the canopy beds or lounging on your own private veranda, you will experience the magic of the jungle within the comfort of your room.
Ridge Suites
Our four new Ridge suites offer stunning views from the Maya Mountains to the Caribbean Sea. Each 750 sq. ft. suite provides a private screened porch, outdoor soaking tubs,  a king bed a living area, a writing area and direct access to a 40' salt water infinity pool, spacious decks overlooking the jungle and a wet bar with private butler service.

Jungle King Suites
Nestled amidst lush, tropical foliage lies our Jungle King suites. These spacious rooms with tall ceilings  huge bath room with an incredible jungle shower. The full-length windows afford an airy retreat. They all feature a writing area, a sitting area, screened porch and a king bed. From freshly cut tropical flowers to locally made soap, we make sure that no details are overlooked.

Jungle Suites
Surrounded by beautiful vistas and spacious areas to lounge, our Jungle Suites offer the best in hospitality and affordability. They have 2 queen beds in each suite.  and are otherwise very similar to the Jungle King Suites. Situated just a short walk from the Main Lodge, you are never too far from the action.

All Rooms Include:
One daybed
Beautifully made, custom armoires
Private veranda for lounging
In-room sitting area
Crisp, air-dried bedding
Spacious bathroom with private walk-in showers with floor-to-ceiling jungle views
Private entrance
Air conditioning
Complimentary laundry services
Ceiling fans
In-room safes
Small fridges
Bathrobes
Hair dryer
Umbrellas
Complimentary wifi
Lodge Photos
Fishing
The Fishing at Belcampo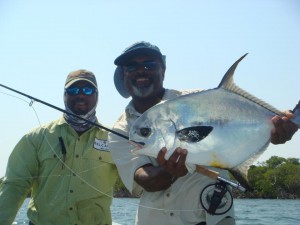 Belcampo is best known as the best permit fishery i the world but it is also host to tons of other species. Whether Fly or Spin fishing is your game, the availability of permit, tarpon, snook and bonefish make Southern Belize one of few locations in the world that offers a legitimate GRAND SLAM opportunity all 12 months of the year. In addition to the big-4, Belcampo offers an opportunity for several additional saltwater species including barracuda, jack cravelle, lady fish, and snapper. We encourage you to take advantage of our wide variety of fishing opportunities.
The Toledo District of Belize is blessed with more shallow water fishing opportunities then other coastal areas. Through personal experience and a surveyed contact with fishermen from Toledo and abroad who frequent the fishery, we feel this fishery offers the most diversified angling opportunity in Belize. The Port of Honduras Marine Reserve and Snake cayes will provide a great deal of angling opportunities with its 130 plus cayes, rivers, lagoons and coastal mangroves. The reserve is located just north of Punta Gorda Town. This is a short boat ride from Belcampo.
The Barrier Reef and Sapodilla Cayes Marine Reserve will prove to be a valuable resource. Two of the main attractions to this destination are the world class diving as well as the abundance of bonefish. The Maya Mountain's eastern watershed, which extends from the Stand Creek District south through the Toledo District, provides an abundance of fresh water and literally hundreds of rivers and streams to which El Pescador PG has access. Monkey River, Deep River, Payne's Creek, Golden Stream, Boden Creek, Moho River, The Temash and bordering Guatemala in the South is the Sarstoon, to highlight a few. Freshwater landlocked Tarpon are found in the inner lagoons of the Ycacos near Punta Negra as well.
Read more about the fishing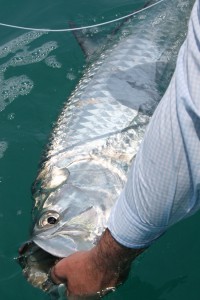 The fishery of Toledo is probably best known for Permit; however, Snook and Tarpon are also in abundance. Naturally, there are also opportunities for the well known Snapper, Barracuda and Jack species. Fishing will take place in the flats around the inner reef cayes, lagoons, rivers and land locked lagoons. This natural diversity will better serve the interest of experienced traveler/angler.
Our guides are all from the Southern shores of Belize. They have been very assertive in mastering a new and exciting industry in shallow water sport fishing. They have already formed a tour guide association in Punta Gorda and have been instrumental in protecting their natu ral resources. The Port of Honduras Marine Reserve is the largest reserve in Belize and the guides assist Wardens in the monitoring and policing of the area.
Many of the Guides have been fly fishing for several years. In addition to their experience on the water they have continuously sought to upgrade their skills by organizing workshops and training sessions. El Pescador PG has actively worked to enhance the Guides Skills through additional training in both the Group format and one-on-one. Our partnership is committed to enhancing skills through training and protecting the resources we utilize for our sport.
Fishing Photo Gallery
Tackle & Gear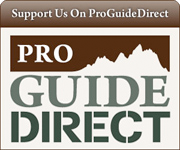 Here is a list of the basics you will need for your trip. I have organized this list on Pro Guide Direct where you can actually purchase the brands and items that I have found to be the best of the best. Any Items that you purchase from Pro Guide Direct will help us earn a living and help you by being ensuring that you have the right gear for the trip. Many of our destinations are pretty remote with no chance to buy things on site.
Caribbean Gear List
Species
Rods
Reels
Line
Leaders
Bonefish
9 foot 8 or 9 wt. (maybe a 10 wt. on a windy day)
Large Arbor Disc drag reel with 200 yards of 20 lb. backing.
Floating tropical line
9 ft-12 ft leaders with 10-12 lb. tippet.
Permit
9 foot 9 or 10 wt.
Large Arbor Disc drag reel with 200 yards of 25 lb. backing.
Floating tropical line
9-14 ft leaders with 12-15 lb. tippet.
JuvenileTarpon
9 foot 10 wt.
Large Arbor Disc drag reel with 300 yards of 30-40 pound backing.
#1 Floating tropical line
#2 Floating with clear sink tip
9-12 ft leaders with 25-30 lb. class tippet and 60 lb shock tippet.
Large Tarpon
9 foot 12 wt.
Large Arbor Disc drag reel with 300 yards of 40-50 pound backing.
#1 Floating tropical line
#2 Floating with clear sink tip
#3 Full intermediate sink line
9-12 ft leaders with 25-30 lb. class tippet and 80 lb shock tippet.
Barracudas,
Sharks
9 foot 9-12 wt.
Large Arbor Disc drag reel with 300 yards of 40-50 pound backing.
#1 Floating tropical line
#2 Floating with clear sink tip
6-9 ft leaders with 20-30 lb. steel bite tippets.
Barracuda/Sharks
bring the wire bite guards!!
The Fly List:
Go a little smaller than you might think, better to have too many 8's than 4's for the bonefish. Tie a few patterns with just the weight of the eyes as a variable 1 with lead eyes, 1 with chain, 1 with small chain, and 1 with no weight or mono eyes just to make sure you have flies for very skinny water all the way to waist deep water. Presentation seems to be much more important than fly selection. Weed guards will be a plus on the grass flats.

Fly Name
Colors
Sizes
Qty for a 1
Week Trip
Toad Fly
chatreuse, olive, tan, purple/black
1, 1/0
12
Cockroach
standard
1/0, 2/0
4
Black Death
white, tan
1/0, 2/0
4
Purple Demon
purple/black
1/0, 2/0
4
Layup tarpon fly
brown, chatreuse ,yellow
1, 1/0
6
Enrico's Tarpon Streamer
Purple & Black
2/0
4
Enrico's Tarpon Pinfish
Olive/white
3/0
4
Del's Merkin
tan/brown
1/0, 2, 4
6
Turneffe Crab
Cream, olive
2, 4, 6
4
Clouser minnow
chatr/white
1/0-2/0
6
Bonefish CLouser
assorted
4-6
12
Crazy Charlie
bead eye
pink,white,tan,brw
4, 6, 8
12
Moe bonefish
amber, pink
4
6
Christmas Island Specials
pink, orange
6, 8
18
Gotcha
standard
4, 6, 8
12
Packing List
Tropical Packing List
| √ | Packing Item | √ | Packing Item |
| --- | --- | --- | --- |
| √ | Passport | √ | Camera & media |
| √ | Photocopy of Passport (packed separately) | √ | Computer |
| √ | Airline tickets | √ | Cell Phone |
| √ | Itinerary with contact numbers | √ | Reading & writing materials |
| √ | Emergency Medical insurance docs ( if purchased) | √ | Rod repair (tip top and glue) |
| √ | Major credit card | √ | Sun gloves |
| √ | Cash for tips (there are a couple ATMs in San Pedro but they may not be working)) | √ | Face Sun protection (buff) |
| √ | 2 Hats with brim and neck guard (or sun hat for non anglers) | √ | Sunburn relief spray |
| √ | 2-4 long sleeve shirts for fishing (SPF fabric) | √ | Sunscreens SPF 30 or above |
| √ | 2 quick dry pant for fishing (SPF fabric) | √ | Sun block for lips and nose |
| √ | 2 quick dry shorts for fishing (SPF fabric) | √ | Toiletries |
| √ | White socks (tops of feet get burned in the boats or wear under wading shoes) | √ | Prescription meds |
| √ | Underwear | √ | Non-prescription Meds |
| √ | Casual pants or shorts | √ | Eyeglasses (and spare) |
| √ | Casual shirts, short sleeve | √ | Fly Rods |
| √ | Sandals | √ | Reels |
| √ | Belt | √ | Fanny or other small fishing pack |
| √ | Light sweater or fleece | √ | Water bottle ( Holster optional) |
| √ | Socks | √ | Waterproof boat bag |
| √ | Wading shoes | √ | Lines |
| √ | Bathing suits, | √ | Leaders |
| √ | T- Shirts | √ | Tippet |
| √ | Sandals or walking shoes ( Barefoot is good) | √ | Flies |
| √ | Rain jacket (an occasional cold squall will roll though or the boat spray may chill you to the bone!) | √ | Nippers |
| √ | Bug repellent (for dead clam days or evenings) | √ | Pliers/forceps |
| √ | Sunglasses (polarized with lanyard) | | |
Rates
The Rates at Belcampo
High Season is Mid December through April and low season is May through mid December
Number of
Night Lodging

Number of
Days Fishing

Two per boat
Two per room
High Season/Low season
One per boat
One per Room
High Season/Low season
3
2
$1887 / $1593
$3188 / $2601
4
3
$2499 / $2107
$4320 / $3537
5
4
$3110 / $2621
$5451 / $4473
6
5
$3722 / $3135
$6583 / $5409
7
6
$4334 / $3649
$6345 / $7715
8
7
$4946 / $4163
$8847 / $7281
upgrade to jungle king suite
per night/person
$77 / $50
$154 / $99
upgrade to ridge suite
per night/person
$100 / $66
$205 / $151
Don't want to fish every day ?
Deduct this amount per day,
per person for each day you
don't want to fish.
$260
$520
Prices Include: Our fishing packages are fully inclusive of a qualified specialist guide, skiff, fishing equipment and all fuel for the entire day. Fishermen are encouraged to bring their own equipment if they choose – rod holders and equipment stowage is available on board the skiffs and in our boathouse.
Package includes:
Round-trip flight between Belize City (BZE or TZA) and Punta Gorda
Accommodation
All meals
Wake-up call service with regular coffee or tea
Afternoon snacks
Complimentary activities
Laundry service
Prices quoted are in US dollars per person.
Prices do not include: International Airfare to BZE, Alcoholic beverages, fishing license, Departure tax or gratuities for your guide and resort staff
Why Book Through Flyfishingheaven.com?
Why book through flyfishingheaven.com?
1. Unbiased Advice:
Most people recognize the advantage of our unbiased advice, there are hundreds of destinations to choose from and our job is to know the ones that are right for your needs. We offer the real story you can't get from a lodge owner. Would the outfitter in questions tell you are booking in a less than stellar part of the year? Remember our unbiased advice is 100% free!
2. We Can Book Anywhere:
Our website highlights many of our favorite destinations but we have access to hundreds more. If there are fish there, we can book it. In fact, we will give you 5% back if you book a trip through us that is not on our website! We enjoy learning about new spots!
3. Loyalty Discounts:
2017 Special: You are automatically enrolled in our loyalty program before your first trip and will get the 5% cash back on your very first trip. This offer is good until December 31, 2017. In January you will ear your loyalty discount on the second trip and every trip thereafter. This discount applies to all your friends who are going with you as well. f you organize a group of 8 or more we will give you 10% off! All you have to do is book the first trip and you are a flyfishingheaven.com frequent fisher!
4. Price Guarantee:
If you find a price lower than ours we will beat that price by 5% if you book through flyfishingheaven.com!
Our Pledge
We promise to work for you, not a lodge, outfitter or resort. We pledge to get you you to a destination that will live up to your expectations at the best possible price. You will never be charged more than booking directly (in fact most of our clients are paying less - *see below). We will make sure you are well prepared for your trip with specific knowledge about the gear, the flies, the rods, packing lists, travel documents, connecting information everything. Since we are not tied to a particular destination we promise honest pros and cons of any destination at the time of year you are traveling.

We do earn a small commission when we book a trip as all lodges and outfitters offer this as they depend on agencies like ours for much of their business. This fee is paid by the lodge not you, and they do not keep different prices for direct bookings vs agency bookings, it is bad business.
Payment and Cancelation Polices
A 10% deposit is required if you are booking more than 6 months in advance, 50% deposit is required when less than 6 months until departure date with the balance due 60 days prior to departure. If you are forced to cancel with more than 60 days notice, you may keep full credit towards another trip or receive a refund less a 10% service charge. Deposits on cancellations with less than 60 days notice are not refundable unless your spot can be filled. MC, Visa, and checks are accepted. We recommend travel and or medical emergency insurance for all our trips.
Seasons
Seasons
Belcampo Fishing Calendar
| Month | Bonefish | Permit | Tarpon | Snook |
| --- | --- | --- | --- | --- |
| January | Good | Excellent/Good | Good/Fair | Good |
| February | Good | Excellent/Good | Good | Good |
| March | Good | Excellent | Good | Good |
| April | Excellent/Good | Excellent | Excellent/Good | Good |
| May | Excellent/Good | Excellent | Excellent | Good |
| June | Excellent/Good | Excellent | Excellent | Good |
| July | Excellent/Good | Excellent | Excellent+ | Good |
| August | Excellent/Good | Excellent | Excellent+ | Excellent/Good |
| September | Excellent/Good | Excellent | Excellent+ | Excellent/Good |
| October | Excellent/Good | Excellent | Good | Excellent |
| November | Excellent/Good | Excellent/Good | Good | Excellent |
| December | Good | Excellent/Good | Good/Fair | Excellent/Good |
Gallery
Gallery
Please take a look at the  photo and video galleries related to Belcampo and the fly fishing opportunities in the southern Belize area..

Fishing Photo Gallery
Lodge Photo Gallery
Scenic Photo Gallery
Activities
Activities at Belcampo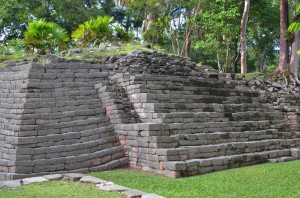 There is lots to do an see in this area of Belize. Belcampo is in the jungle near the caribbean so you hav ethe best of both worlds with birding, jungle tours, snorkeling, Mayan Ruins, and caving all within easy reach of the lodge. Lodge and Farms is at the heart of the watershed for one of nature's most spectacular marine environments and is proud to play a part in the conservation of the marine life of the Belizean reef through sustainable agricultural management and conservation of intact rainforest ecosystems.
Birding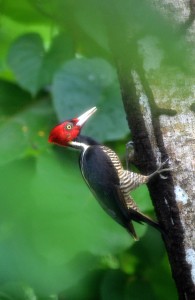 For the birder, wildlife enthusiast or tropical botany fan, Belcampo Belize is paradise. An incredible array of natural riches lies just outside our door, ready to be explored and enjoyed. With a low human population density and focused preservation initiatives, the area's rainforests, meadows, river lowlands, marshes and cayes provide numerous habitats for the more than 618 recorded bird species found in Belize. Adding to this bounty, the winter season brings an additional 200+ visiting migrants species from North America, while summertime sees an influx of South American migrants. Serious and causal birders alike will appreciate the lodge's world-class guides, terraced, bird-friendly landscaping, marked trails and strategically placed viewing scopes and binoculars. Impressively, a recent annual bird count logged 276 species in a single day.
In a setting as unspoiled as southern Belize, wildlife sightings are certainly not limited to birds; a myriad of mammals, insects, reptiles and amphibians abound—to say nothing of the astounding botanical diversity that surrounds our lodge. To best prepare for the variety of wildlife sightings you're sure to encounter, we suggest an evening chat at our communal fire pit, where you can listen in on other guests' tales of the day and plan your upcoming adventure.
The Farm
Rooted in some of the world's most exotic and mysterious ingredients, Belcampo Belize offers a tropical, culinary getaway. Here, food and farm revolve around wild local products as well as indigenous cultural foodways and cooking techniques. Explore our edible landscape through walking tours and discover a wealth of fruit trees ranging from bananas and plantains to passion fruit and Jamaican limes in addition to wild spices – nutmeg, allspice, and vanilla. Uncover our Mayan garden full of heritage varieties of yellow corn for masa, local pumpkins, chaya, and koolantro. Belcampo guests can harvest these indigenous ingredients and transform them into traditional Belizean meals all the while learning about intercultural fusion cuisine. From Mexico, India, the Caribbean and even the Southern US, uncover the intersection between cultures and gastronomy through Belizean food.Leading the way through these epicurean adventures is Belcampo General Manager Mara Jernigan. Having spent many years in kitchens and farms in Europe and on Vancouver Island, Mara is excited to share her principles and practices with Belcampo visitors and embark on a journey through a diversity of flavors.
Rainforest and Rivers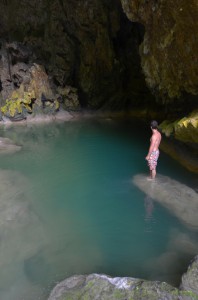 Exploring the placid reaches of the Rio Grande is a high point of any visit to Belcampo Belize. From the freshwater crocodiles to the many water birds that call the river home, much can be seen as you drift in your canoe or kayak beneath the forest canopy. The character of the river shifts subtly, from shadowy and sheltered upstream, to bright, breezy and briny as you approach the Caribbean.
Lubaantun, Blue Creek Maya Village, Cave & Hiking Adventure
$125 per person
Experience visiting one of our ancient Maya Ruins and then onwards to one of our famous Maya Villages. After a short hike through the jungle, Guests will reach our famous Hokeb Ha Cave, where stalactites loom overhead and stalagmites fill the floor and where you can swim in the sparkling water. This is a full day tour and you will have the choice of having lunch with the Guides' family, learning more about the Mayan Life, or a picnic lunch on the riverside prepared by our culinary team. Bring along: sunscreen, bug spray, long light clothing, watershoes, waterproof cameras, hiking shoes, and bathing suit. Price includes lunch and non-alcoholic beverages. Other beverages are at an additional cost.
Maya Ruin, Waterfalls & Hiking Adventure
$125 per person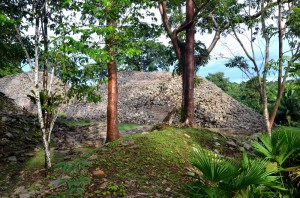 Take an adventurous ride to one of the ancient Maya Ruin here in the Toledo District (choice of the famous Lubaantun or Nim Li Punit). After that, head on to either Coleman's Café for some local cuisine or having a picnic lunch, prepared by our culinary team, in the jungle near the Rio Blanco Falls. You will be taking a short hike to the Rio Blanco Water Falls where you will be able to swim in the cool, refreshing water or just relax and enjoy the view of the waterfalls and the surrounding jungle. This is a full day tour. Bring along: sunscreen, bug spray, long light clothing, hat, bathing suit, and hiking shoes. Price includes lunch and non-alcoholic beverages. Other beverages are at an additional cost.
Punta Gorda Town and Market Tour
$25 per person
Get to know our Town and people a little more by taking a drive into town on a market day. You will see all the local people and their produce and other items they bring out to the market to sell. This tour will take 1-3 hours. Bring along: sunscreen, bug spray, cool clothing.
Snorkeling and Diving
Belcampo Belize's guided reef snorkeling tour takes guests to the Belize Barrier Reef, the second largest barrier reef in the world, to spot a wide range of aquatic species, including sea fans, coral, colorful tropical fish, seahorses, rays, eels and turtles. This is an excellent opportunity for underwater photography enthusiasts. The lodge will provide sufficient self-purge masks, dry snorkels and fins, though guests are of course welcome to bring their own equipment. We also have snorkeling-specific personal flotation devices for those that need them.
Belcampo Belize offers divers access to numerous sites, including the famed Belize Barrier Reef at the Sapodilla Cayes. PADI certified instructors and dive masters provide exciting experiences suitable for beginners and experts alike. Divers looking specifically for an encounter with whale sharks should plan their visit between March and June, when the gentle giants are just off of the coast. A packed picnic lunch is included in this activity, with consideration paid to your preferences and dive schedule.
These activities are offered to all Belcampo Belize guests on a supplementary basis and require advance reservations. Please enquire directly with the lodge regarding our equipment, services and dive sites.
Rates
Snorkeling & Diving
Snorkeling – Half Day
$125 per person (1-6 people)
Our snorkeling and reef tour takes guests to the southern end of the Belize Barrier Reef, the second largest barrier reef in the world, to see a variety of aquatic species including sea fans, coral, colorful tropical fish, seahorses, rays, eels and turtles. This tour will take about 3-4 hours. Bring along: sunscreen, bug spray, long light clothing, bathing suit, and snorkeling gears. Price includes water only. Other beverages are at an additional cost.
Two Tank Dive
$405 (First Diver)
Belcampo offers divers access to numerous sites, including the Belize Barrier Reef, the second largest barrier reef in the world. PADI certified instructors and dive masters provide services suitable for beginners to experts. Bring along: sunscreen, bug spray, long light clothing, bathing suit, and snorkeling gears. Price includes a two tank dive, all dive equipment, lunch and water. Other beverages are at an additional cost.
$290 for each additional diver.
All prices are per person unless otherwise noted.
Tours and activities can be arranged for 1-3 people and special rates are available for families and groups of 4 or more. We can tailor tours based on specific requests.
All prices are in US Dollars and exclude 12.5% Government Sales Tax.
Conditions are subject to change without notice.
Travel
Belcampo Travel Tips
Air:
You will need to fly into Belize City, Belize (Airport code: BZE)
Arriving in Belize:
To enter the country of Belize, US citizens are required to have a valid passport that does not expire within 90 days of arrival and a return airline ticket. US citizens are allowed to stay for 30 consecutive days.Other nationalities should check with their consulate.
Belcampo is in Punta Gorda, about a 30 minute flight from Belize City. The cost of this flight is a little less than $200 at this writing and we can arrange this for you. Assuming you have arranged a flight follow these steps:
When you arrive at the Belize International Airport, proceed through Immigration, collect your bags and continue through Customs. The Customs line to the far right has a green sign that states "No Goods to Declare." Proceed to this line.
Timing:
We have flights scheduled after each major flight that comes in from the states, so plan to arrive anytime and we'll get you there. If your flight is delayed Tropic Air will put you on the very next flight.
Local Transfer Flight to Punta Gorda:
After clearing Customs please continue into the Main Terminal and to the Tropic Air counter. You will find your tickets waiting for you under your last name.
Your trip begins with a quick, scenic 35-minute flight to Punta Gorda where the driver from Belcampo will meet you for the short drive to the resort.
NOTE: If you miss your flight connection, you will automatically be placed on the next available flight. If your International flight has been extremely delayed and you are not scheduled to arrive until after 5:00pm, please call Tropic Air to reschedule your flight. In the US or Canada call: 1-800-422-3435 In Belize call: 011-501-226-2012
Packing List
Tropical Packing List
| √ | Packing Item | √ | Packing Item |
| --- | --- | --- | --- |
| √ | Passport | √ | Camera & media |
| √ | Photocopy of Passport (packed separately) | √ | Computer |
| √ | Airline tickets | √ | Cell Phone |
| √ | Itinerary with contact numbers | √ | Reading & writing materials |
| √ | Emergency Medical insurance docs ( if purchased) | √ | Rod repair (tip top and glue) |
| √ | Major credit card | √ | Sun gloves |
| √ | Cash for tips (there are a couple ATMs in San Pedro but they may not be working)) | √ | Face Sun protection (buff) |
| √ | 2 Hats with brim and neck guard (or sun hat for non anglers) | √ | Sunburn relief spray |
| √ | 2-4 long sleeve shirts for fishing (SPF fabric) | √ | Sunscreens SPF 30 or above |
| √ | 2 quick dry pant for fishing (SPF fabric) | √ | Sun block for lips and nose |
| √ | 2 quick dry shorts for fishing (SPF fabric) | √ | Toiletries |
| √ | White socks (tops of feet get burned in the boats or wear under wading shoes) | √ | Prescription meds |
| √ | Underwear | √ | Non-prescription Meds |
| √ | Casual pants or shorts | √ | Eyeglasses (and spare) |
| √ | Casual shirts, short sleeve | √ | Fly Rods |
| √ | Sandals | √ | Reels |
| √ | Belt | √ | Fanny or other small fishing pack |
| √ | Light sweater or fleece | √ | Water bottle ( Holster optional) |
| √ | Socks | √ | Waterproof boat bag |
| √ | Wading shoes | √ | Lines |
| √ | Bathing suits, | √ | Leaders |
| √ | T- Shirts | √ | Tippet |
| √ | Sandals or walking shoes ( Barefoot is good) | √ | Flies |
| √ | Rain jacket (an occasional cold squall will roll though or the boat spray may chill you to the bone!) | √ | Nippers |
| √ | Bug repellent (for dead clam days or evenings) | √ | Pliers/forceps |
| √ | Sunglasses (polarized with lanyard) | | |