Overview
Bahia Honda Sporting Club – Overview
Bahia Honda Sporting Club is the only fly fishing lodge in the Florida Keys. Hard to believe but true. Until now it has been up to each individual angler to fend for themselves. Finally there is an easy way for groups to fish together in the Florida Keys without having to: juggle different guides schedules; find a hotel; hunt for a decent restaurant; figure out where to meet your guide; renting a car at the airport, all these separate tasks just to put together a decent fishing trip. Fly fishing the florida keys for tarpon, permit and bonefish just got a lot easier: Bahia Honda Sporting Club.
Combine a fly fishing lodge ( or should I say mansion) on 16 acres in the heart of Florida's lower keys, with some of the best fly fishing guides in the Florida keys, a private world class chef, and fly fishing for tarpon and permit within view of your room and you have described Bahia Honda Sporting Club. The lodge specializes in the tarpon and permit fishing of the lower keys. Open from March through July full time and by request year round, the lodge overlooks the water from a private 16 acre estate setting. Come first and foremost to fish with our hard working Florida Keys guides from dawn to dusk, but then come to relax and soak in the lodge's perfect setting and attentive staff.
Read More about Bahia Honda
Bahia Honda Sporting Club is a new concept in tarpon fishing for the Florida Keys. It takes what everyone is familiar with in other countries (a fly fishing lodge) and makes it better by moving it here to the Florida Keys.
Not only is the concept of a fly fishing lodge unique here in the Florida Keys, but so is the concept of fly fishing for tarpon when the fishing is best, early in the day and late in the day. Our guides will fish hard all day concentrating on the early morning and late afternoon hours when tarpon are more likely to eat a fly. Try to find that arrangement on your own with an independent guide! The lodge location affords easy shots on the gulf side and the Atlantic side with sheltered areas on windy days. The lower keys have much less boat traffic than the upper keys around Islamorada. Look at the satellite view of our area ( in the scenery photo gallery) and you will see so much structure in this area. Little and large keys everywhere, channels and basins everywhere, points and banks everywhere. When combined with lower numbers of fishermen and higher numbers of fish (undisturbed by the way) you see why Bahia Honda Club chose this area for the first fly fishing lodge in the Florida Keys.
Lodging
Bahia Honda Sporting Club – The Lodging
Bahia Sporting club is a large and beautiful Mediterranean style villa amid a 16 acre estate, bordered by a wildlife refuge. It is a relaxing, tranquil setting without cars, neighbors or distractions.
The lodge is simply spectacular, on an open water bay, and has a great deal of privacy.
We can handle up to 8 rods at the lodge with private and shared accommodations. The interior is exquisite, a luxurious design and decor including Italian marble floors throughout the house. A vaulted ceiling towers over our large living room which opens onto the pool and courtyard over looking the views of the Atlantic. After you close this window take a moment to look at the lodge photo gallery found on the upper right of the main page. The pictures speak for themselves. See more pictures of the lodge on the photo gallery on the main page.
The second and main level of the house has two bedrooms each with a queen size bed, and a third large suite with three double beds, and private porch area.
A fourth bedroom is up an oak staircase from the living room to a loft with one double bed, and landing over the living room.
A fifth bedroom is only accessed by elevator, privately located on top of the house with two twin beds, a spectacular view, and a private porch overlooking the property.
It also contains a flat panel television, a computer area with high-speed internet access, and an open, well stocked bar for your pleasure.
The Food (OMG)
Dining at the Bahia Honda Sporting Club is a key part of the whole experience. Our philosophy is that the dining experience revolves around the guest, and with just eight guests at a time, we are small enough to completely tailor the experience to what our guests want. The cuisine celebrates the best of sensational Florida foods, with an emphasis on our fresh local seafood. We often serve unique game such as venison, frog legs, and alligator from North Florida, as well as conch, wild scallops, and hog snapper from the Keys, complimented by South Florida produce. Incidentally, all game is collected in sport by our guides.
Just as the guides obsess with the details of pursuing fish, Chef Mike obsesses with the pursuit of pleasure at the table. He is an experienced executive chef, trained in New York, with a wide ranging ability to create cuisine that's unique and sensational. He prepares all our meals on a flexible schedule, and takes great pride in his work.
Breakfast is a casual affair, taken on the sunny outdoor porch landing over the pool. We understand some like to take their time in the morning, relax with coffee, and ease into breakfast, while others wake up with fork in hand. We offer anything from a buffet style arrangement to an extravagant full English meal.
Lunch plans are determined according to our fishing agenda, usually during a mid-day break back at the lodge for a few hours out of the sun. On occasion the tides require us to have lunches on the skiffs, prepared by our chef.
We write a new dinner menu daily, based on our guest preferences. At dinner guests dine communally at a large table with the guides and hosts. It is at dinner we discuss a plan for the following day. After dessert we offer drinks and cigars around the outdoor fire in the courtyard under the stars.
Lodge Photos
Fishing
Bahia Honda Sporting Club – Tarpon Fishing
BHSC exclusively sight fishes in clear and shallow water, over dark turtle grass, light rocky bottoms and white sand. In other words we fish everywhere there are fish in clear water.
The Club is known for its tarpon fishing but bonefishing at sunset is pretty hard to beat, no other boats are out, the tails or wakes flashing in the setting sun. Or perhaps a combination of early tarpon and permit or late tarpon and permit. We are always up for tarpon fishing but if conditions and tides are right a little bonefish or permit mixed in is hard to beat.
During the day we move around a lot, fishing different spots among intertwined flats ranging from the bright sandy flats of the Atlantic, to the colorful and secluded backcountry waters of the Gulf. With the two oceans in such close proximity in this area, we take advantage of two different tide cycles and the optimum opportunities of each. There is rarely a time when our guides can't find a favorable tide close t the lodge. The lower keys are a maze of channels and basins and islands giving all sorts of variety of terrain to fish. All sorts of wind directions can be fished, all tides can be fished. The guides have spent years learning these complex waters.
A notable attribute of our fishing program is our flexibility. We fish when the fishing's best, at whatever time of day. We commonly split up the day, breaking back at the lodge for lunch and some time out of the sun, then return to the water for late afternoon fishing. With the backdrop of a beautiful sunset, our afternoon fishing can be something of a spectacle.
Species
Tarpon – We sight fish for tarpon in shallow water, usually in less than three or four feet. Most often we pole over a light bottom, watch them approach, and present a fly. Our average size tarpon is about 80 lbs., ranging up to more than most anglers want to handle. Occasionally near the mangroves we get into smaller tarpon, less than 40 lbs. They're great fun at any size. Last but certainly not least, in some areas of the Keys deep water channels produce lots of very large schools of rolling tarpon. Commonly fished in the afternoon, with the backdrop of a beautiful sunset these schools are something of a spectacle.
Permit – Our area in the Lower Keys is one of the most popular and fruitful permit fisheries in the world. This area funneling down through Key West has a particularly rocky sea floor, and its flats are subsequently home to an abundance of small crabs and critters –the main diet for permit. We fish them both traveling on deep flats, and tailing in shallow water. We see schools of baby permit and we see monsters. We fish on both incoming and outgoing tides throughout the day. These targets are very attainable, but require skill and patience.
Bonefish – Though there are bonefish found in many international waters, nowhere on earth consistently breeds bigger bonefish than the Florida Keys. You're not going to drag in a dozen a day, but you're sure to encounter some of the biggest and smartest bonefish in the world -thrilling to even witness. They eat flies well, always prove a strong adversary, and make for the fondest of memories. Tranquil sunset flats are a favorite scene for bonefish, and our guests.
Fishing Photo Gallery
Tackle & Gear
Here is a list of the basics you will need for your trip.  Many of our destinations are pretty remote with no chance to buy things on site.
Caribbean Gear List
Species
Rods
Reels
Line
Leaders
Bonefish
9 foot 8 or 9 wt. (maybe a 10 wt. on a windy day)
Large Arbor Disc drag reel with 200 yards of 20 lb. backing.
Floating tropical line
9 ft-12 ft leaders with 10-12 lb. tippet.
Permit
9 foot 9 or 10 wt.
Large Arbor Disc drag reel with 200 yards of 25 lb. backing.
Floating tropical line
9-14 ft leaders with 12-15 lb. tippet.
JuvenileTarpon
9 foot 10 wt.
Large Arbor Disc drag reel with 300 yards of 30-40 pound backing.
#1 Floating tropical line
#2 Floating with clear sink tip
9-12 ft leaders with 25-30 lb. class tippet and 60 lb shock tippet.
Large Tarpon
9 foot 12 wt.
Large Arbor Disc drag reel with 300 yards of 40-50 pound backing.
#1 Floating tropical line
#2 Floating with clear sink tip
#3 Full intermediate sink line
9-12 ft leaders with 25-30 lb. class tippet and 80 lb shock tippet.
Barracudas,
Sharks
9 foot 9-12 wt.
Large Arbor Disc drag reel with 300 yards of 40-50 pound backing.
#1 Floating tropical line
#2 Floating with clear sink tip
6-9 ft leaders with 20-30 lb. steel bite tippets.
Fly List
The guides will supply your flies – but if you want to start tying some, here you go!

Florida Tarpon Fly List
Fly Name
Colors
Sizes
Qty for a 1
Week Trip
Toad Fly
chatreuse, olive, tan, purple/black
1/0, 2/0, 3/0
12
Cockroach
standard, Chatreuse
1/0, 2/0, 3/0
12
Black Death
white, tan
1/0, 2/0, 3/0
6
Purple Demon
purple/black
1/0, 2/0, 3/0
4
Laid-up Bug
Assorted
2/0
6
Enrico's Tarpon Streamer
Purple & Black
1/0, 2/0, 3/0
3
Enrico's Tarpon Pinfish
Olive/white
1/0, 2/0, 3/0
3
Tarpon Bunny
Assorted colors
1/0, 2/0, 3/0
6
SST-Poon
Assorted
2/0, 4/0,
6
Bonefish Flies
Asssorted
4, 6, 8
6
Permit Flies
Assorted
2, 4, 6
6
Packing List
Tropical Packing List
| √ | Packing Item | √ | Packing Item |
| --- | --- | --- | --- |
| √ | Passport | √ | Camera & media |
| √ | Photocopy of Passport (packed separately) | √ | Computer |
| √ | Airline tickets | √ | Cell Phone |
| √ | Itinerary with contact numbers | √ | Reading & writing materials |
| √ | Emergency Medical insurance docs ( if purchased) | √ | Rod repair (tip top and glue) |
| √ | Major credit card | √ | Sun gloves |
| √ | Cash for tips (there are a couple ATMs in San Pedro but they may not be working)) | √ | Face Sun protection (buff) |
| √ | 2 Hats with brim and neck guard (or sun hat for non anglers) | √ | Sunburn relief spray |
| √ | 2-4 long sleeve shirts for fishing (SPF fabric) | √ | Sunscreens SPF 30 or above |
| √ | 2 quick dry pant for fishing (SPF fabric) | √ | Sun block for lips and nose |
| √ | 2 quick dry shorts for fishing (SPF fabric) | √ | Toiletries |
| √ | White socks (tops of feet get burned in the boats or wear under wading shoes) | √ | Prescription meds |
| √ | Underwear | √ | Non-prescription Meds |
| √ | Casual pants or shorts | √ | Eyeglasses (and spare) |
| √ | Casual shirts, short sleeve | √ | Fly Rods |
| √ | Sandals | √ | Reels |
| √ | Belt | √ | Fanny or other small fishing pack |
| √ | Light sweater or fleece | √ | Water bottle ( Holster optional) |
| √ | Socks | √ | Waterproof boat bag |
| √ | Wading shoes | √ | Lines |
| √ | Bathing suits, | √ | Leaders |
| √ | T- Shirts | √ | Tippet |
| √ | Sandals or walking shoes ( Barefoot is good) | √ | Flies |
| √ | Rain jacket (an occasional cold squall will roll though or the boat spray may chill you to the bone!) | √ | Nippers |
| √ | Bug repellent (for dead clam days or evenings) | √ | Pliers/forceps |
| √ | Sunglasses (polarized with lanyard) | | |
Rates
Bahia Honda Sporting Club Package Prices
Number
of Nights
at the lodge
Number
of Fishing
Days

Two per
Boat
Two per
Room
April-Mid May
Mid June-July

Two per
Boat
Two per
Room
Mid May-Mid June
(Peak Worm Time)
4
3-1/2
$4000
$4400
5
4-1/2
$4350
$5500
6
5-1/2
$5265
$6600
7
6-1/2
$5850
$7700
Non-angling guests (spouses) are welcome at half price, 50% of the angler rates above. The angler of the family will still have to share a boat or pay the solo angler supplement of $300 per day – many times 2 couples will come with 2 spouses fishing and 2 spouses not fishing – perfect! The 2 anglers pay the 2 to a room, 2 to a boat angling price and the 2 non anglers pay 50% less)
Children are welcome at any age, but we carefully schedule these reservations on appropriate dates.
Solo boat premium: $400 per day.
Special request for single room: $300 per night. There are circumstances when a single guest is not charged this premium if there is room to spread out.

Prices Include: Lodging, three meals a day, guided fishing each day (even a half day on arrival or departure), unlimited use of all amenities of the resort, It includes soft drinks, beer and liquor. It also includes all taxes. Prices quoted are in US dollars.
Prices do not include: Round trip ground transportation to the lodge, or gratuities for your guide and resort staff
Why Book Through Flyfishingheaven.com?
Why book through flyfishingheaven.com?
1. Unbiased Advice:
Most people recognize the advantage of our unbiased advice, there are hundreds of destinations to choose from and our job is to know the ones that are right for your needs. We offer the real story you can't get from a lodge owner. Would the outfitter in questions tell you are booking in a less than stellar part of the year? Remember our unbiased advice is 100% free!
2. We Can Book Anywhere:
Our website highlights many of our favorite destinations but we have access to hundreds more. If there are fish there, we can book it. In fact, we will give you 5% back if you book a trip through us that is not on our website! We enjoy learning about new spots!
3. Loyalty Discounts:
2017 Special: You are automatically enrolled in our loyalty program before your first trip and will get the 5% cash back on your very first trip. This offer is good until December 31, 2017. In January you will ear your loyalty discount on the second trip and every trip thereafter. This discount applies to all your friends who are going with you as well. f you organize a group of 8 or more we will give you 10% off! All you have to do is book the first trip and you are a flyfishingheaven.com frequent fisher!
4. Price Guarantee:
If you find a price lower than ours we will beat that price by 5% if you book through flyfishingheaven.com!
Our Pledge
We promise to work for you, not a lodge, outfitter or resort. We pledge to get you you to a destination that will live up to your expectations at the best possible price. You will never be charged more than booking directly (in fact most of our clients are paying less - *see below). We will make sure you are well prepared for your trip with specific knowledge about the gear, the flies, the rods, packing lists, travel documents, connecting information everything. Since we are not tied to a particular destination we promise honest pros and cons of any destination at the time of year you are traveling.

We do earn a small commission when we book a trip as all lodges and outfitters offer this as they depend on agencies like ours for much of their business. This fee is paid by the lodge not you, and they do not keep different prices for direct bookings vs agency bookings, it is bad business.
Payment and Cancelation Polices
A 10% deposit is required if you are booking more than 6 months in advance, 50% deposit is required when less than 6 months until departure date with the balance due 60 days prior to departure. If you are forced to cancel with more than 60 days notice, you may keep full credit towards another trip or receive a refund less a 10% service charge. Deposits on cancellations with less than 60 days notice are not refundable unless your spot can be filled. MC, Visa, and checks are accepted. We recommend travel and or medical emergency insurance for all our trips.
Seasons
Florida Fishing Calendar
| Month | BackCountry Tarpon | Ocean Side Tarpon | Juvenile Tarpon | Bonefish/Permit |
| --- | --- | --- | --- | --- |
| April 15 - Start date | Excellent | Good | Excellent | Excellent |
| May | Excellent | Excellent | Excellent | Excellent |
| June | Good | Excellent | Excellent | Excellent |
| July 10 - End Date | Good | Good | Excellent | Excellent |
Bahia Honda Sporting Club – The Seasons
April: Throughout the month of April a transition occurs when the large numbers of permit begin moving out to deep water to spawn, and the larger numbers of tarpon move in. There is also a lot of wind in April, but the fish are active. When the wind calms down, the fishing is really good, but it's unpredictable. Later in the month the tarpon begin to move, travel across spots instead of laying up as much. The tarpon population steadily increases throughout the month.
May: The rats are in! – the abundance of average 70-80 lb. tarpon working the flats hard and feeding in schools. There is also a good bit of wind in May, but much warmer conditions make the tarpon fishing good almost regardless. As it gets later, the fish school more, leading up to the palolo worm activity at the end of the month.
June: May and June are almost reverse images of each other. "Worming" fish behavior marks the beginning of the month, tapering off from insane fishing to traditionally great tarpon fishing. The weather is windy, calm, rainy, hot and dry, everything. Toward the end of the month we begin to target permit again on certain tides.
July: A transition occurs again as tarpon begin moving out throughout July and the numbers of permit increase on the flats. This is the only month not dominated by wind, at least in the past. July might be the most underappreciated time in our area. Tarpon fishing can be very good; the permit fishing is usually great, and it's not as windy. -But it is hot.

Gallery
Please take a look at the  photo and video galleries related to tarpon fisihng ay=t Bahia Honda Sporting Club in the Florida Keys.

Fishing Photo Gallery
Lodge Photo Gallery
Scenic Photo Gallery
Video Gallery
There are no videos at this time!
Activities
Bahia Honda Sporting Club – Activities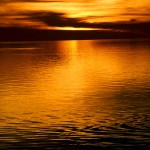 Reading by the pool, a day in Key West, snorkeling, Dolphin encounters, diving, maybe another day of shopping in Key West. You will be tempted to forego all travel as the compound is so perfect.
Travel
Bahia Honda Sporting Club – Travel Info
The Lodge is about 30 minutes from Key West (EYW) and 40 minutes from Marathon (MTH), Miami (MIA):129 miles or
Fort Lauderdale (FLL): 158 miles.
Many people rent a car to have the freedom to explore a little, there is also a a public and private shuttle option that will bring you door to door from any airport.
Another nice part about fishing Florida is there is no need to pass through customs, the flights are less expensive than international destinations and the tarpon fishing is the best in the world!
Fly Fishing Heaven at our doorstep!
Packing List
Tropical Packing List
| √ | Packing Item | √ | Packing Item |
| --- | --- | --- | --- |
| √ | Passport | √ | Camera & media |
| √ | Photocopy of Passport (packed separately) | √ | Computer |
| √ | Airline tickets | √ | Cell Phone |
| √ | Itinerary with contact numbers | √ | Reading & writing materials |
| √ | Emergency Medical insurance docs ( if purchased) | √ | Rod repair (tip top and glue) |
| √ | Major credit card | √ | Sun gloves |
| √ | Cash for tips (there are a couple ATMs in San Pedro but they may not be working)) | √ | Face Sun protection (buff) |
| √ | 2 Hats with brim and neck guard (or sun hat for non anglers) | √ | Sunburn relief spray |
| √ | 2-4 long sleeve shirts for fishing (SPF fabric) | √ | Sunscreens SPF 30 or above |
| √ | 2 quick dry pant for fishing (SPF fabric) | √ | Sun block for lips and nose |
| √ | 2 quick dry shorts for fishing (SPF fabric) | √ | Toiletries |
| √ | White socks (tops of feet get burned in the boats or wear under wading shoes) | √ | Prescription meds |
| √ | Underwear | √ | Non-prescription Meds |
| √ | Casual pants or shorts | √ | Eyeglasses (and spare) |
| √ | Casual shirts, short sleeve | √ | Fly Rods |
| √ | Sandals | √ | Reels |
| √ | Belt | √ | Fanny or other small fishing pack |
| √ | Light sweater or fleece | √ | Water bottle ( Holster optional) |
| √ | Socks | √ | Waterproof boat bag |
| √ | Wading shoes | √ | Lines |
| √ | Bathing suits, | √ | Leaders |
| √ | T- Shirts | √ | Tippet |
| √ | Sandals or walking shoes ( Barefoot is good) | √ | Flies |
| √ | Rain jacket (an occasional cold squall will roll though or the boat spray may chill you to the bone!) | √ | Nippers |
| √ | Bug repellent (for dead clam days or evenings) | √ | Pliers/forceps |
| √ | Sunglasses (polarized with lanyard) | | |